Strike Out ALS with the Cincinnati Reds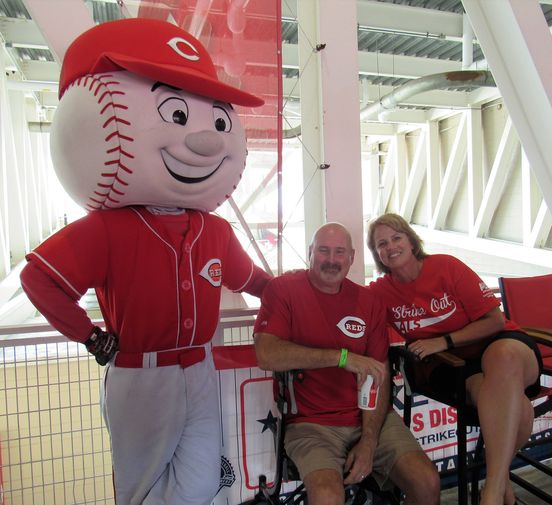 Join us on June 2 for Strike Out ALS with the Cincinnati Reds. Enjoy private seating in the Tire Discounters Party Deck or the TriHealth Center Field Pavilion, plus a FREE post-game concert by the Zac Brown Band!
Cincinnati Reds vs Milwaukee Brewers
Game begins at 5:10 pm
DON'T MISS THESE EXCITING EVENTS:
Lou Gehrig Day is celebrated by all of Major League Baseball on this day!
ALS honoree throwing first pitch!
Opening ceremony for ALS awareness! (time to be announced soon)
All-inclusive food and drink buffet, with 2 beers per guest!
Plus, a post-game concert by the Zac Brown Band! The concert, which will be the band's only Cincinnati area appearance in 2023, will follow feature a full Zac Brown Band set.
TICKETS ARE LIMITED; RESERVE YOURS NOW!
2 FREE tickets are available for each of our friends living with ALS (PALS) who are registered with the Chapter. Please contact Tina Pinardi at tpinardi@ALSohio.org or 866.273.2572 x100 to reserve your two free tickets.
Additional tickets are $100 each. Contact Tina Pinardi (info above) to purchase.
Pick up your tickets at Will Call on game day (must present a valid ID).
$10 of your ticket price goes back to the Chapter to support people living with ALS. A portion of the Reds ticket price also benefits the Hop On a Cure Foundation, founded by Zac Brown Band member John Driskell Hopkins.